An Example Doll for #
minishizzle
s latest contest which starts today and lasts a month.
The Theme is Vampire Hunters! BUT The vampire hunter has to be from a setting of your choice.
My example is a roller disco hunter, the vampires come to the disco to prey on the oblivious humans partying, and she skates around shooting them with her crossbow, cos she's awesome.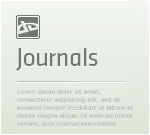 Vampire HuntersTime has come for our September > October themed contest, which is asking you to create your own Vampire Hunter!

Sample Dolls :

no base / base

The first gal is a roller disco vampire hunter; the second, victorian with a stake staff.
You can enter a doll on any base, in whatever colors you'd like, dressed in any sort of clothes, from any setting. The only rules are that she must look like a vampire hunter, showing some signs of this as her profession, and that she must be wielding some sort of vampire-fighting weapon.

We encourage you to create your own setting or place your vampire hunter into a strange time and place; does he or she figh
Contest Info