Watch
An Example Doll for #
minishizzle
s latest contest which starts today and lasts a month.
The Theme is Vampire Hunters! BUT The vampire hunter has to be from a setting of your choice.
My example is a roller disco hunter, the vampires come to the disco to prey on the oblivious humans partying, and she skates around shooting them with her crossbow, cos she's awesome.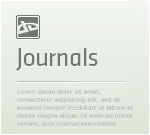 Vampire HuntersTime has come for our September > October themed contest, which is asking you to create your own Vampire Hunter!

Sample Dolls :

no base / base

The first gal is a roller disco vampire hunter; the second, victorian with a stake staff.
You can enter a doll on any base, in whatever colors you'd like, dressed in any sort of clothes, from any setting. The only rules are that she must look like a vampire hunter, showing some signs of this as her profession, and that she must be wielding some sort of vampire-fighting weapon.

We encourage you to create your own setting or place your vampire hunter into a strange time and place; does he or she figh
Contest Info

I love how muscly her legs are. And just everything about it. Working on my entry! <3
Reply

When doing my research the thing I loved is all the hardcore roller girls (mostly derby) aren't stick thin, but aren't 'fat' either. They're such a wonderful in between but they're still sexy and wear fab clothes. So yeah.. Muscly legs ftw.

Can't wait to see what you come up with.
Reply

...I liked my idea better. Derp,
Reply

meanie.. you're supposed to all worship me! XD
Reply

Oh my, she is stunning, I love not just your meticulous technique and detail but also style and creativity

Reply

The meticulous thing is because I know I can do it and would be disappointed in myself if I didn't put forth the effort XD
Thanks for the comment

Reply

You're welcome

You've inspired me to aim for the Expose book now, anything's possible when you work hard!

Reply

The thing I discovered in doing the Expose Painting is that if I work on what I want, and how I naturally work, what I can create is so much better than the times I tried to create what I thought other people liked about fantasy art.

It sounds silly but it's true. I pushed the colour, I disjointed it with a bold circular background, I did a cartoonish face but still painted in high detail.. the whole thing made me go "yes this is what I should be making" because usually I get bored XD
Reply

Haha, I think my issue is that I need to paint more of the sorts of things they tend to publish, I've only done still life stuff before, and they seem to prefer fantasy female portraits XD
Reply

Exposť is the best of all digital art, and they do have a still life section, it just seems full of fantasy ladies because majority of digital artists draw fantasty ladies, so the ammount of each featured in the book is simply what was good enough, as opposed to a bias.
Reply

Dang you and your awesome contests...I'm tempted, so very tempted to enter this one. I actually have visuals and ideas, and I'm itching to doll. Very timely too, for my dolling break is over!
My entry will be full of ridiculousness, you think yours is ridiculous, mine will be ridicoulouser. Is that even a word?

Reply

well do it. So long as your hunter fits into a 'theme' or situation then it's ok by us

Reply

That's why your contests are so wonderful. Expect to see an entry soon.

Reply

I love love love this doll. I think it's the tights and the rollerskates, but I just love this. Even the boyfriend likes it, so I think you've done well.

Reply

tbh it started as what was the most rediculous thing I could think of as a vampire hunter... and then I put wheels on her..

I like making things that ammuse myself, but I also tried to make it feel more modern and not just hardcore 1980s, so with a few more modern sensibilities. but yes.. I couldn't resist leopard print tights.. XD
Reply